The management team of PSource Capital Limited, led by Soondra Appavoo, Managing Director, and Charles Lens, Executive Director, are delighted to announce the management buy-out (MBO) of PSource Capital Limited by its management team and rebranding of the business to Craven Street Capital Limited. The company was purchased from Punter Southall Group Limited, a financial services group with over 930 employees across the UK . Angus Samuels, the Chairman of Punter Southall Group will remain on the board of Craven Street Capital as its chairman.
Craven Street Capital Limited is a corporate finance advisory business providing high-quality independent advice and execution capabilities in mergers and acquisitions (M&A), fundraising across the capital structure, IPOs, project finance, structured finance and fund management. The company has a focus on the financial services, healthcare and energy/infrastructure sectors. Craven Street Capital works closely with client management to give high quality strategic advice, lead complex fundraising and M&A transactions and assist in financial modelling.
Managing Director, Soondra Appavoo commented: "We are excited to undertake the MBO of Craven Street Capital. Our team combines structuring skills with debt and equity fundraising and M&A advice. This is a rare combination. We embrace complexity and we are seeing increasing dealflow. This is the right moment to start a new chapter as an independent, employee owned business. We continue to have a close relationship with Punter Southall Group and are delighted that Angus Samuels will continue to act as our Chairman."
Jonathan Punter, CEO of Punter Southall Group Limited commented: "PSource Capital has played an important role within the Punter Southall Group in the ten years since its inception, including most notably the advice they provided on the merger of P-Solve Limited with River & Mercantile Asset Management and subsequent float of the combined business on the London Stock Exchange as the River & Mercantile Group. We wish the team the very best going forward are proud to remain a client and a continuing shareholder in Craven Street Capital."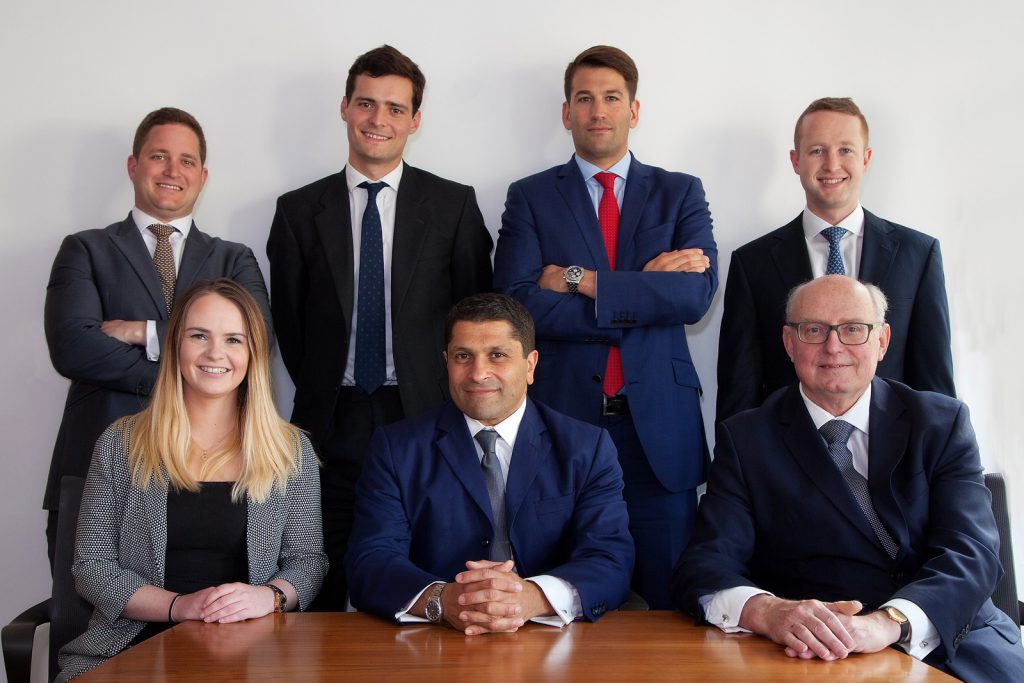 About Punter Southall Group Limited
The Punter Southall Group was founded in 1988 by Jonathan Punter and Stuart Southall. The group and its associated companies provide actuarial advice, pensions consultancy, administration, risk and investment services for pension scheme trustees, employers, private clients, Lloyd's insurers and institutions. Key facts about Punter Southall Group and its associated companies include:
Advising over 1000 pension schemes companies and organisations from a broad spectrum of UK businesses, charities, unions and institutions.
5700 private client relationships
Administering pensions for more that 320,000 scheme members
£104m Group turnover in 2015
£24bn of assets under management
£10bn of assets under advice
Over 930 staff across the UK
About Craven Street Capital Limited
Craven Street Capital Limited is an independent corporate finance advisory business. Craven Street Capital has a team of 6 professionals and is based in central London. Craven Street Capital provides strategic advice, debt and equity fundraising, M&A advisory and IPO advisory services.
The business undertakes transactions from £10-200m and recent deals include:
£184m debt , equity and mezzanine fundraise for Insur-tech business (completed, to be announced)
£30m debt raise for Proton Partners International , a leading cancer treatment business
£150m merger of River and Mercantile Asset Management and PSolve and subsequent IPO as River and Mercantile Group PLC